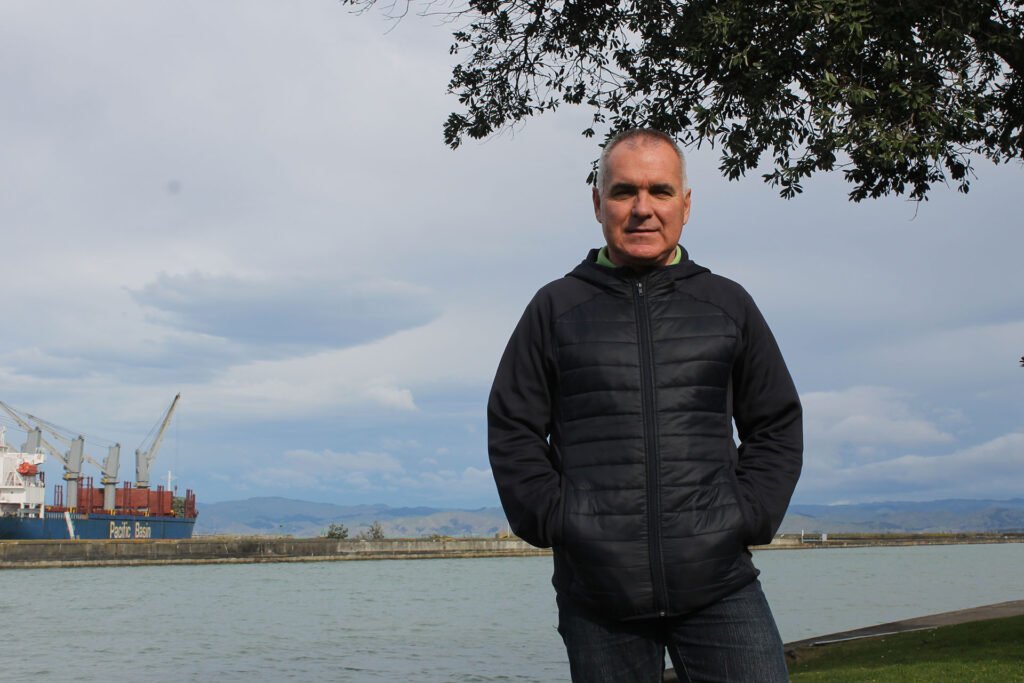 While it is connected to a men's centre set up to confront whanau violence, the new Te Hokai: Male Survivors Tairawhiti service is for victims, not perpetrators, of abuse.
IT was the events in Gisborne of late 2006 that were the breaking point for Tim Marshall.
In November, three people were dead – two by their own hands – and another was seriously injured in a pair of domestic violence incidents that went as bad as they possibly could have.
And this just six weeks after a similar incident in the region, in which two people died.
Working as a manager in the Department of Corrections at the time, Tim knew a number of the deceased – one of them well – and says the effect on he and his colleagues was huge.
It just seemed to come out of the blue, with one in particular having had no history of family violence, and there was a big impact on all of us, he says.
Through these terrible events it became clear that family violence was not just a police issue, that work needed to be done across the continuum to cater for a range of situations.
Within weeks Tim had co-founded the Tairawhiti Men Against Violence group in an effort to help eliminate violence from men towards their partners and families, and by 2010 he was co-ordinating the Tauawhi Men's Centre to further address that need.
Right from the beginning we'd talked about having an open door for men who wanted to talk to other men about their issues, and could be helped by having that kind of support, says Tim. So that's what we did, and that is the work we continue to do to this day.
That has everything and nothing to do with the new Te Hokai: Male Survivors Tairawhiti service that opened in Gisborne in April 2021.
"Everything", in that Tauawhi's history of providing therapeutic and peer support gave a good grounding for a parent body to oversee a similar service for male survivors of sexual abuse.
"Nothing", in that Te Hokai does not provide a service for perpetrators of abuse, only survivors, and Tim says that's important.
He says the roots of Te Hokai – overseen by Tauawhi Trust, of which Tim is a trustee – go back nearly a decade, when it became clear that many men Tauahwi worked with had been sexually abused, most as children.
Over the years I have become increasingly aware of the impact physical and sexual abuse has on men's lives, and on what their version of themselves looks like. If they are treated as though they are not worthy, then they can feel not worthy, and they deserve better than that.
He says such lack of self-worth can manifest itself externally, in behaviours that impact negatively on others; or internally, through feelings or actions that impact negatively on oneself.
We see every day how experiencing trauma in their early lives can impact on men and, for many, contact with Te Hokai may be just the start of a long journey.
If men are trying to address trauma that has affected them for decades it's not going to be an overnight fix, but that first step can be a meaningful start, he says.
Our peer support worker is here to support them, and we are here to support him, on a journey that could improve and enrich their lives and the lives of those close to them.
Tim Marshall says his work in social justice came about by accident rather than design . . . having graduated with a Bachelor of Sociology he needed a job and took on positions with Child, Youth and Family and Work and Income New Zealand.
That was not in Gisborne – he is originally from Whanganui – but his partner is from te Tairawhiti and in 1992 when she said she wanted to come home, Tim was quick to agree.
That was when he joined the Department of Corrections.
I ended up working in probation for 13 years and in that time dealt mainly with men because, of course, men dominate the criminal justice system, he says.
But those events of 2006 really brought it home that we weren't reaching as many as we could, which is why we set up Tairawhiti Men Against Violence, and later established Tauawhi Men's Centre.
Tim is quick to point out that while most abused people don't go on to become abusers, their work in preventing family violence soon revealed that many men were carrying – not just causing – trauma.
That is how we got to where we are today with the separate, stand-alone Te Hokai service. It is there to offer a safe space for survivors of abuse to explore ways of discovery and recovery they can take into the rest of their lives.
– Contact Te Hokai peer support worker Winton Ropiha by phone 0274-124-495; e-mail info@malesurvivortairawhiti.